News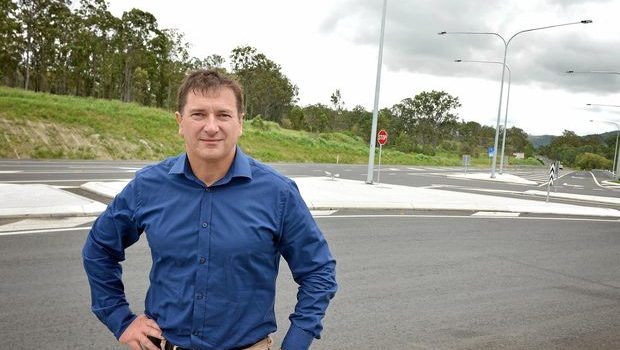 Published on October 31st, 2017
Bruce Hwy Section C to open in weeks
Section C of the Bruce Hwy between Traveston and Woondum is set to open ahead of schedule.
Wide Bay MP Llew O'Brien said It is hoped that part of the new alignment will be opened to traffic next month.
"Once completed the new section will deliver a faster, safer and flood immune highway connecting four lanes to Brisbane and beyond.
"The funding is split on an 80:20 basis with $76.84 million from the Queensland Government and $307.4 million from the Australian Government." Mr O'Brien said.
Queensland's Minister for Main Roads Mark Bailey, said the new section will improve road capacity and travel times as well as meeting long-term needs for road freight and transport in the region.
"The Bruce Highway-Cooroy to Curra, Section C: Traveston to Woondum project will deliver a four-lane divided highway on a new and improved alignment between Traveston and Woondum," Mr Bailey said.
"The new highway will support safe, high-speed travel and improved access to the local road network.
"The project will also provide Q100 (1 in 100 year event) flood immunity," he said.
The estimated total cost of the project is $384 million.
https://www.gympietimes.com.au/news/bruce-hwy-section-c-to-open-in-weeks/3237608/