News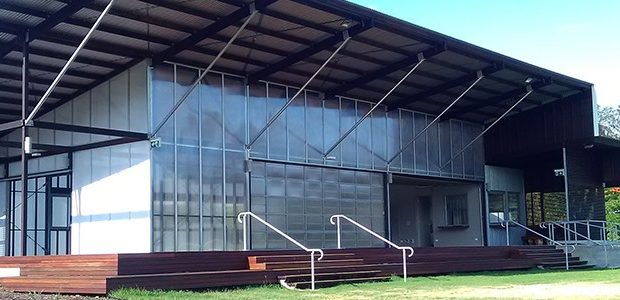 Published on February 5th, 2018
Curra Community Hall
Construction of the Curra Community Hall at David Drive, Curra, was completed in December 2017.
The hall is a joint initiative of Gympie Regional Council and the Queensland Government, with construction funded under the Local Government Grants and Subsidies Program (LGGSP). The new facility aims to meet the growing needs of the Curra community.
The building is a modern, multi-purpose venue which will accommodate a diverse range of activities and events, providing a space to build community connections and wellbeing. 
The facility opens onto the adjoining oval and new playground, offering a great location for recreational activity and a safe place for families to relax and enjoy.
The open space layout allows both small and large gatherings, including fitness classes, playgroups, weddings, expos, hobby groups and more.


Community Reference Group 
Expressions of interest are now open for residents and community organisation representatives to join the Curra Hall Community Reference Group.
Ongoing community input into hall operations, events and activities is vital. So if you are a local resident, have experience working with the community and have a willingness to contribute to the hall's operation, Council is keen to hear from you.
For details on the group's role and function, please read the Terms of Reference. 
To apply, either fill in the online Expression of Interest Application Form or download a hard copy which can be sent to:
Post: PO Box 155, Gympie QLD 4570 (Att: Community Partnerships Team) 
Email: curracommunityhall@gympie.qld.gov.au 
In person: Council Community Services Building, 24 Mellor Street, Gympie
Submissions close 2pm on Friday, 16 February, 2018. 

For more information, please email curracommunityhall@gympie.qld.gov.au or phone the Community Partnerships Team on 5481 0760. 
Hall features
Hall capacity – 200 people (100 capacity internal seating, with additional verandah seating)
Chairs and tables
Well equipped kitchen
Wheelchair access (main entry, toilets, ramps and ease of internal movement)
Expansive verandahs overlooking adjoining playground and oval
Onsite parking

Location
10-22 David Drive, Curra. Approximately 19km north of the Gympie Town Centre.

Bookings
The hall is available for casual or regular hire seven days a week.
To check availability and fees, or to make a tentative booking, please phone Council's Community Partnerships Team on 1300 307 800 or email curracommunityhall@gympie.qld.gov.au


https://www.gympie.qld.gov.au/curra-community-hall