News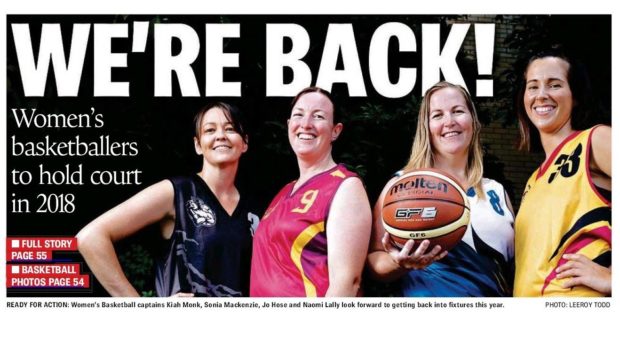 Published on February 5th, 2018
Elders Real Estate – Major sponsor for Gympie women's basketball 2018
FEMALE basketball players in Gympie will finally have the chance to take to the court when the Gympie Amateur Basketball Association women's competition tips off early next month.
The competition will house four teams – Fever, Wings, Flames, who are sponsored by Elders Real Estate, and Sparks, who are sponsored by John Buckley Electrical.
After a five-year hiatus, the move to support a formal women's competition was tabled following an increase in interest during women's social games last year.
Senior women's co-ordinator Paula Nethercott said the return of the competition would offer an exciting chance for Gympie women to re-engage with the sport they love in a competitive but welcoming environment.
"The recent increase in social players and the interest shown by former and new players indicates that the return of the Senior Women's Basketball Competition is welcomed by Gympie women basketballers of all experience and abilities," she said.
"A return of the competition is a reminder of not only the role that basketball can play in helping to provide balance in the often busy work and home lives of local women, but also of the importance of women's participation in basketball at all levels."
The presence of a local senior women's competition will allow talented junior players to remain in the area and continue playing the sport regardless of age.

"A local competition will also give our women's representative players regular game time, allowing us to play more competitively in tournaments outside of Gympie," Fever captain Kiah Monk said.

https://www.gympietimes.com.au/news/gympie-womens-basketball-back-from-the-dead/3325405/